What is ECI
WHAT IS ECI ?
ECI refer to Estimate Company's Chargeable Income ( click here for type of taxable income ) for a Year Assessment ( YA)
IRAS : Year of Assessment' (YA) refers to the year in which income tax is calculated and charged. The assessment is for the income earned in the preceding year
Example: For YA 2019, the assessment is for income earned from 1 Jan 2018 to 31 Dec 2018
Revenue refer to Company's main income based on their major principal activities
ALL company is required to file ECI with the following implementation phase :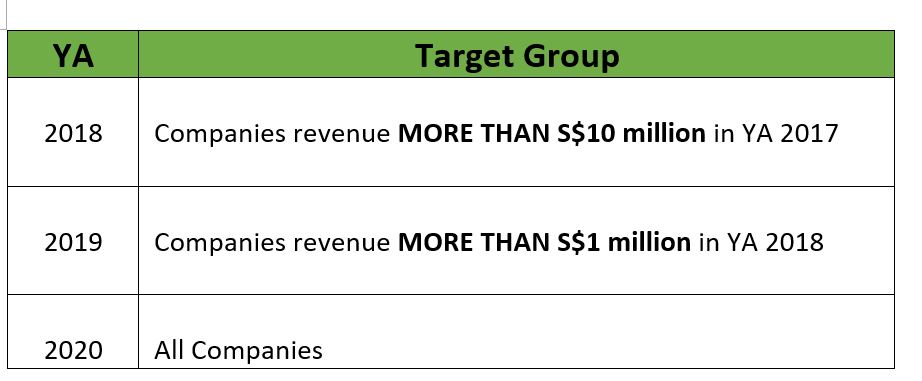 CONDITION FOR WAIVER SUBMISSION OF ECI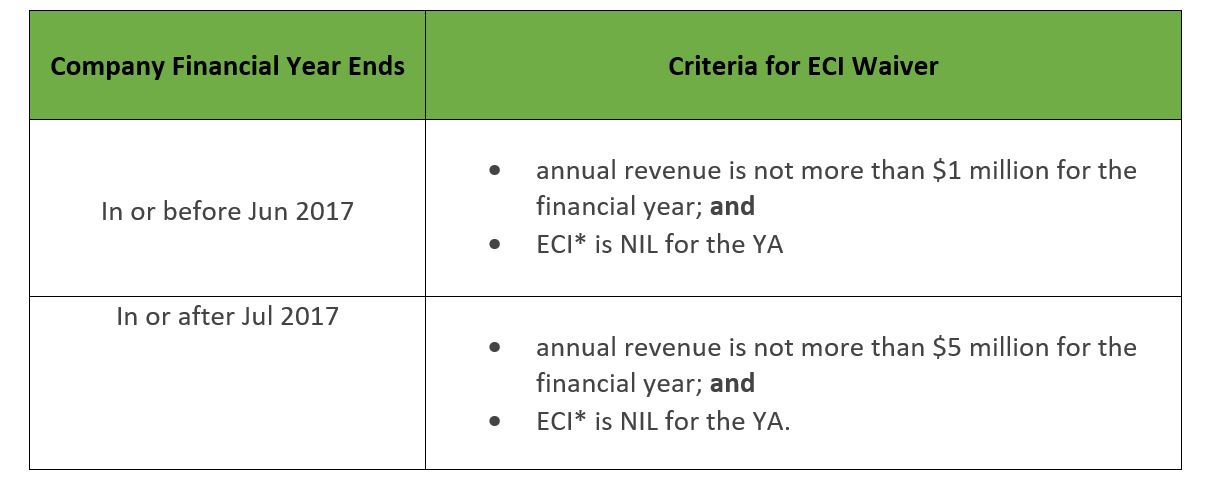 ADVANTAGES OF ECI
Company which file ECI will eligible to the following instalment :

WHAT IF FAIL TO FILE ECI ?
IRAS will process and send out Notice of Assessment (NOA ) based on ECI submission .
You are required to pay tax stated on the NOA OR lodge in objection within 1 month from he date of NOA