All Corppass question answered here
All Singapore registered Company is compulsory to register for Corppass.
CORPPASS is a corporate digital identity for Company and is key to login transaction with government bodies.
Introduction of CORPPASS is another step to join digital business world .
All your question about CORPPASS is answered here :
Q1 What is CorpPass ?
Q2 CorpPass vs Singpass
Usage for CORPPASS for Company only ( ie to file Company Tax with IRAS) whereas Singpass is for personal matter such as to file Personal Income Tax
Q3 : How to create CorpPass Account ?
Q4 Every Company eligible to register for CorpPass ?
Yes as long as Company been issued with UEN number ( Company Registration Number )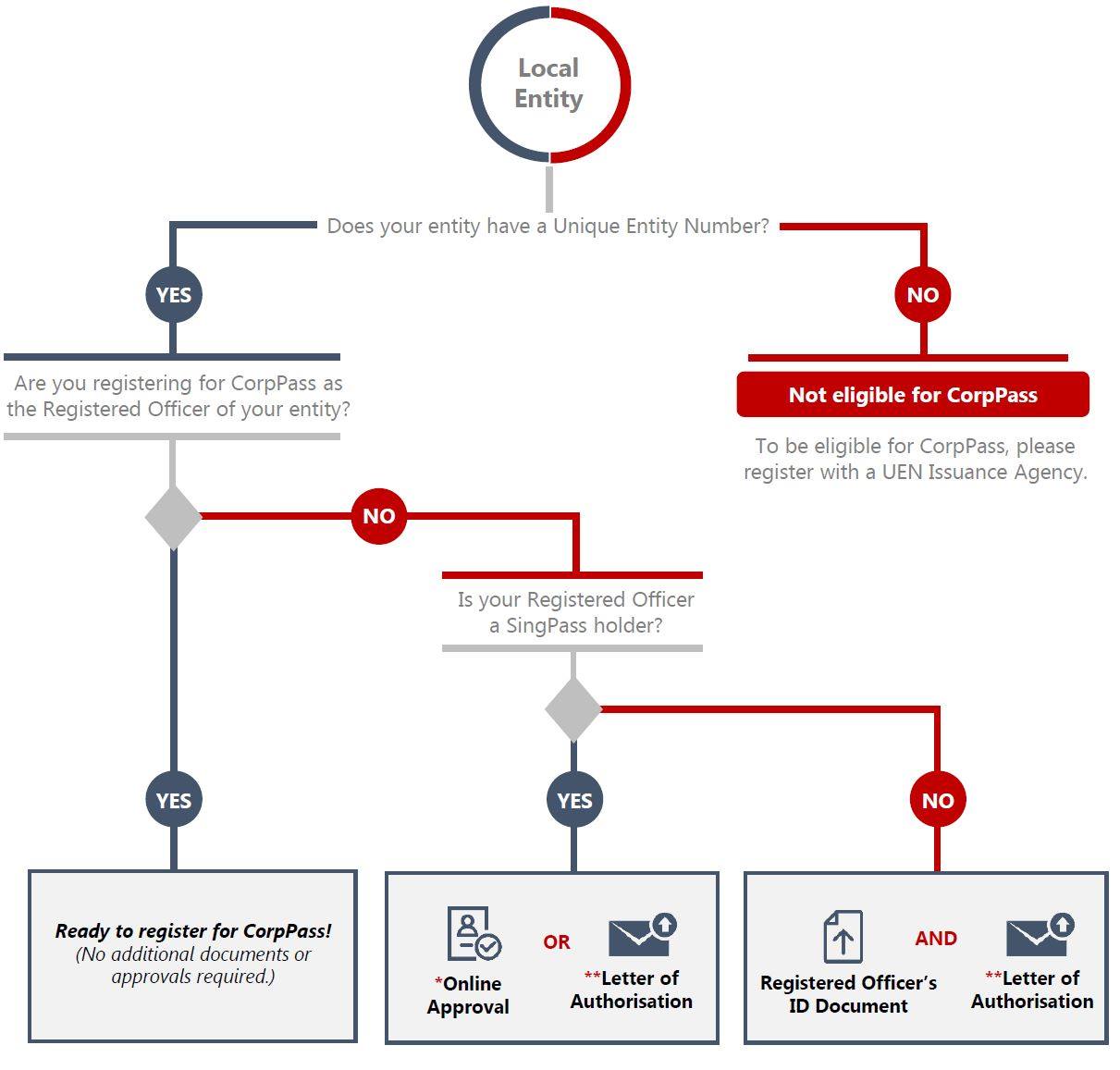 Q5 Who authorised to apply for CorpPass ?
Registered officer in ACRA records such as appointed Company Director or Company Secretary
Q6 what is the important role in CORPPASS ?
REGISTERED OFFICER (RO)
is the officer whose name registered with ACRA
authorised to appoint and approved Corppass Administrator
CORPPASS ADMINISTRATOR
authorised to create and manage Corppass account
can be held by RO
CORPPASS SUB-ADMINISTRATOR
authorised by CORPPASS Administrator
need not approval from RO
CORPPASS ENQUIRY USER
create by Corppass Administrator or sub-administrator
to effect transaction with agency
to view detail of Corppass account
CORPPASS USER
authorised by Corppass Administrator
to effect transaction with agency
Q7 .Can the  appointed role be change or terminate ?
Yes
Q8 How to register for CORPPASS ?
 Q9 What if I am owner for 3 different Company, i need to have 3 different CORPPASS account ?
Yes
Q10 How to activate  user account ?
Q11 How to reset Corppass password ?
Q 12 I am Business Owner, how do I authorised my Accountant to file Company Tax?
CorpPass: Assign Client Digital Service Access to Users – for Third Party Entity
Relevant News article :
https://www.straitstimes.com/tech/corppass-to-replace-singpass-for-businesses