Disqualification of Director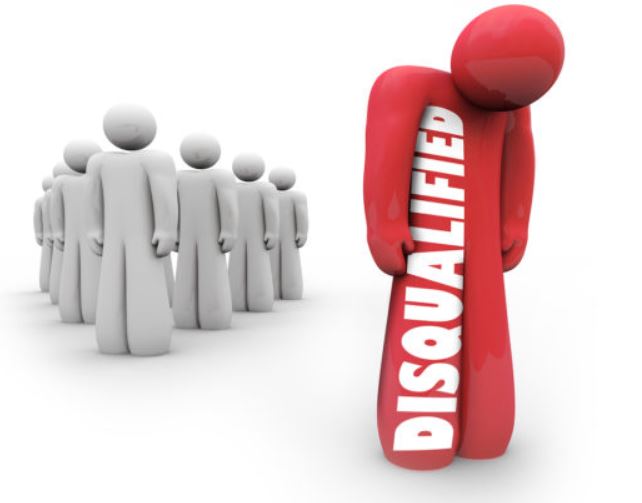 WHAT IS DISQUALIFICATION
Refer to person who is prohibited from acting as director and being involvement in the company management regardless directly or indirectly
HOW WILL THE DISQUALIFIED DIRECTOR BEEN NOTIFIED
ACRA will send notification letter with displayed of disqualified period ( starting date and ending date )
Disqualification by bankruptcy will notified by Official Assignee separately.
REASON OF DISQUALIFICATION
The director may be disqualified due to the following reasons:
undischarged BANKRUPTCY
Has been convicted for an offence involving FRAUD or DISHONESTLY that carrier an imprisonment term of 3 months or more
Has been convicted 3 or more ACRA FILING OFFENCE
Has 3 or more companies that were STRUCK OFF BY ACRA within 5 year
PERIOD OF DISQUALIFICATION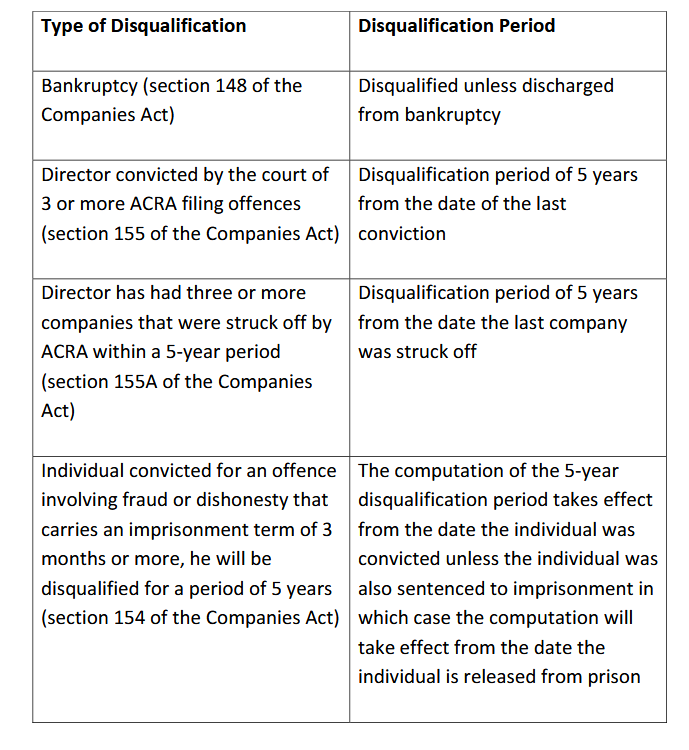 WILL THE DISQUALIFICATION SEARCHABLE BY THE PUBLIC
YES, Disqualified Director will shown on Bizfile and personal Profile and is accessible by Public
WILL THE RELEVANT COMPANY NOTIFIED ABOUT ITS DISQUALIFIED DIRECTOR
NO. Relevant disqualified director should update the Company.
Affected Company should take the necessary compliance action such as remove him as company director .
WILL I BEEN NOTIFIED WHEN THE DISQUALIFIED PERIOD IS END
NO. Disqualified period is stated on ACRA register and ACRA notification letter ( except disqualification by Bankruptcy)
CAN DISQUALIFIED DIRECTOR BECOME SHAREHOLDER
YES he still can hold any company share in normal circumstance. But , if affected Company's constitution required him to sell the share upon cessation of his directorship, then he must do so
Click here for the Related News.