Director Compliance Programme (DCP)
What you need to do being director for Singapore registered company ?
Based on ACRA records, around 10,000 summons was issued annually to director who failed to comply with statutorily required under Companies Act such as fail to file Company's annual return.
To cure this phenomena, ACRA initial programme called Director Compliance Programme (DCP) with mission to build up more reliable and transparent business landscape.
WHAT IS DCP?
What you need to do if received DCP letters ?
As stated on the letter, attendance is compulsory with a fee of  S$250 per person.
The available seat for DCP is first come first served concept, so please visit regonline.com/acra-dcp or call 6692 6076
Director who comply the half day course will given an extension of 60 days to file their annual return WITHOUT any late penalties amount.
What other option you have other than attend DCP?
Option 1
Rush out the account and file annual return with penalties amount as shown on the following table. Higher composition fine maybe imposed ( ranging from S$300 to S$900 per breach) or court summon may be issue against the directors.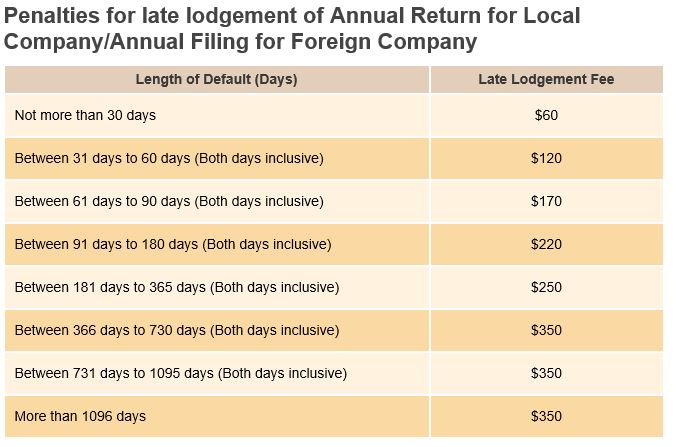 Option 2
If the company is dormant and no intention to carry on business, strike off is the better option.
Please click here to calculate the due date to held AGM
Please click here for FAQ about DCP
Please click here for Article about DCP
Please click here for Article about DCP