WHAT IS AUDIT EXEMPTION
CHANGE IN AUDIT EXEMPTION
GREAT NEWS for all Singapore registered Company, Audit exemption criteria will enhance to Company with turnover S$10 million . This reform will benefit approximately 25,000 companies in term of their operation cost , auditing fees.
The first phase of reform will take effect with financial year start from 1 July 2015 and after.
BEFORE
ONLY Exempt Private company with the following criteria is eligible to :
annual revenue is S$5 million or less
not more than 20 member
no corporate shareholder
AFTER
Introduction of new concept "SMALL COMPANY "
Any company qualified ANY 2 of the following criteria for immediate past 2 financial year
Total annual Revenue is S$10 million or less than
Total asset is S$10 million or less than
Number of engaged employee is 50 or less than
What if company is part of Group Companies ?
must meet ANY 2 of "SMALL COMPANY" criteria AND
entire group must be term as "small group"
" Small group" refer to the company able to meet at least 2 of the "Small company" concept on a consolidated basis for the past 2 consecutive financial years
Following table shown Transitional provisions for existing companies ( Information from ACRA website)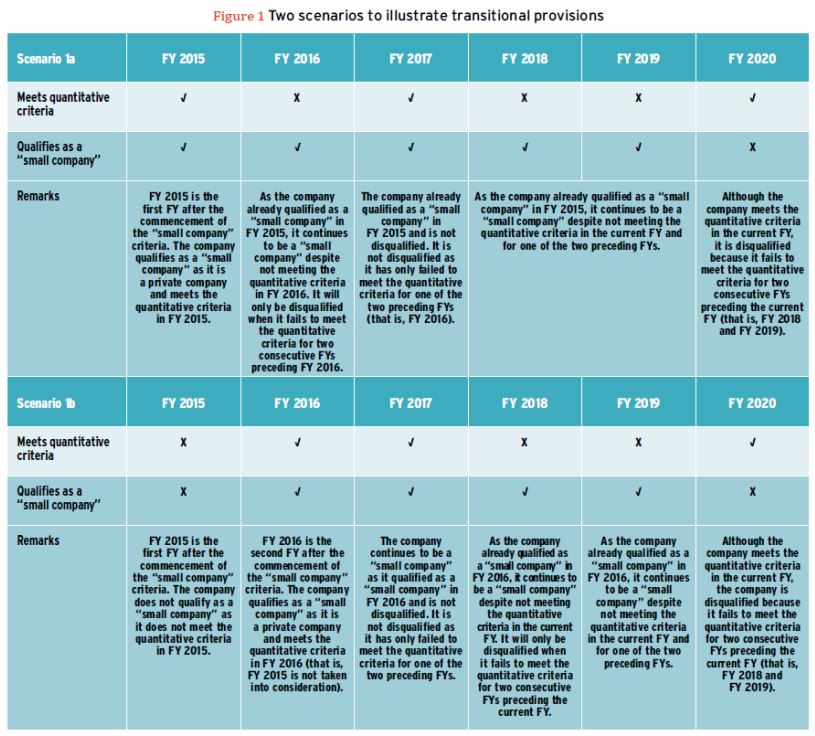 Please click here about FAQ.
Related article :
Todayonline -Companies Act Reform
ACRA News release – Companies Act Reform